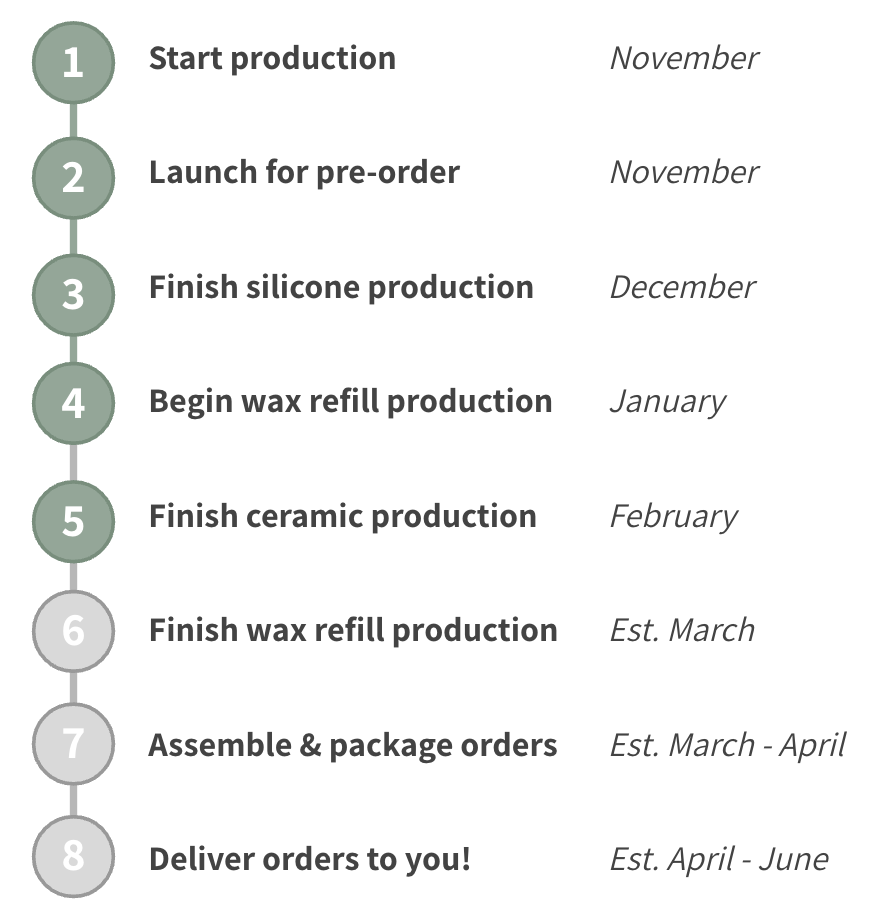 *NOTE
We can't thank you all enough for you patience with us. We have been working around the clock doing everything in our power to receive our products & packaging as quickly as possible… the supply chain in the world is just making that MUCH harder than we had hoped, especially as a first time small business making a product that has never existed before.

So thank you again for all your love & support... we promise your candles are coming very soon 😊


3.18.22
Our refill packaging has arrived! Stay tuned for photo & video updates of how each of the scent boxes turned out 👀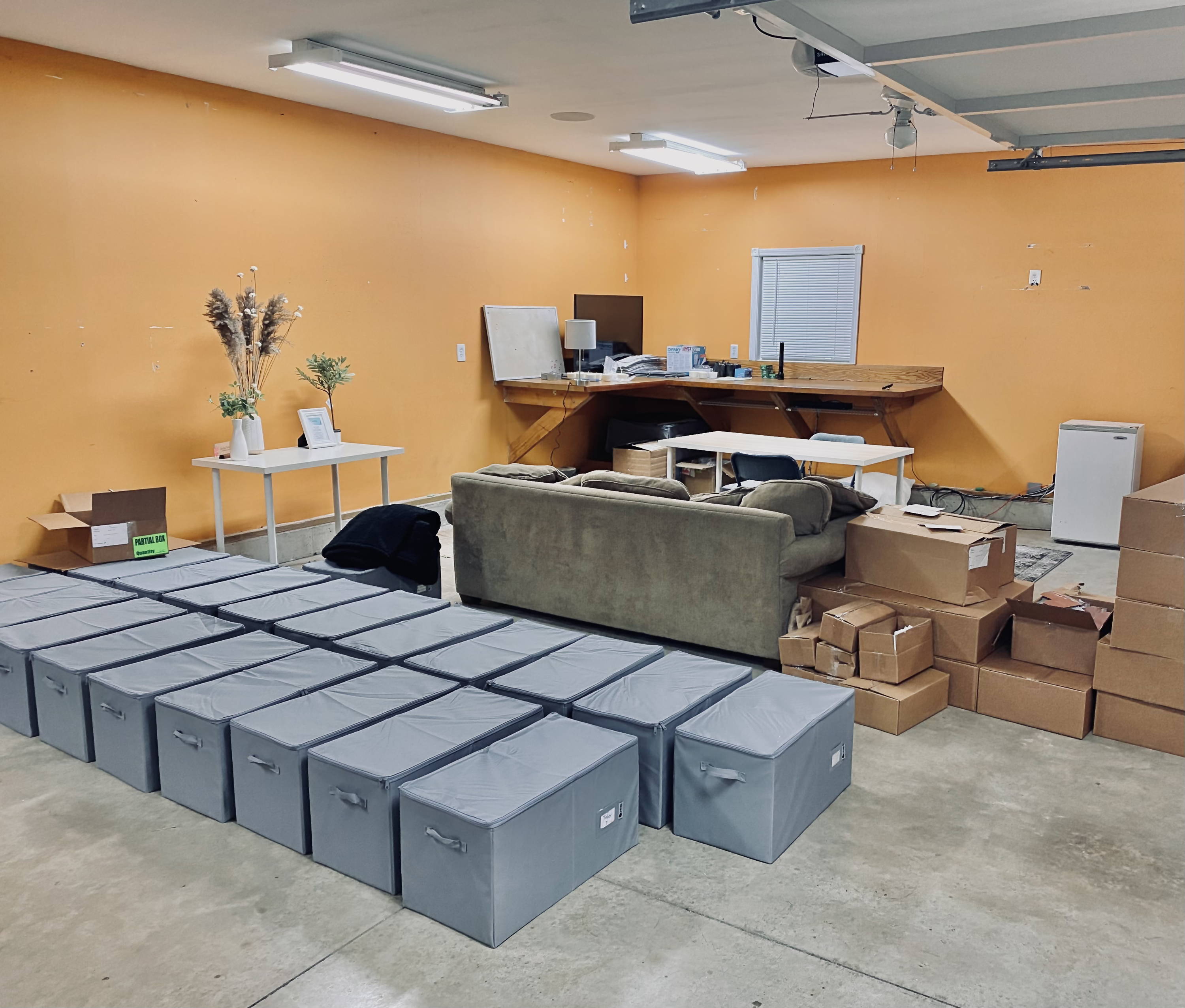 2.29.22
Jar update: they should be arriving first or second week of April! Our plan is to have everything (refills, accessories, packaging, etc.) ready and pre-packaged so that when the jars arrive, we can assemble everything and ship things out as soon as possible!

2.24.22
✅ Spiced Timber

Wish you all could smell these! Last to go: Mellow Breeze 🌊

2.9.22
✅ Unscented
✅ Petals Abloom

Now onto pouring our Spiced Timber refills! This was one of our most popular scents and we can't wait for you all to smell them! 🪵

2.8.22
Happy to share that the issues with producing the ceramic piece of our jar have been fixed and we're back on track! We value getting you all a high quality product, so we wanted to ensure this was 100% resolved before giving you all an update on your estimated batch delivery date. We can now share:
Batch 1 should be shipped in April
Batch 2 should be shipped by the end of May!

2.1.22
Ran into some delays with ceramic production, but the issues will hopefully be resolved soon.

While we're working on that, we're almost done pouring all the Petals Abloom refills! They smell WONDERFUL! 🌸

1.15.22
Unscented refill production is complete! Look how beautifully smooth they all turned out 😍 Now moving on to Petals Abloom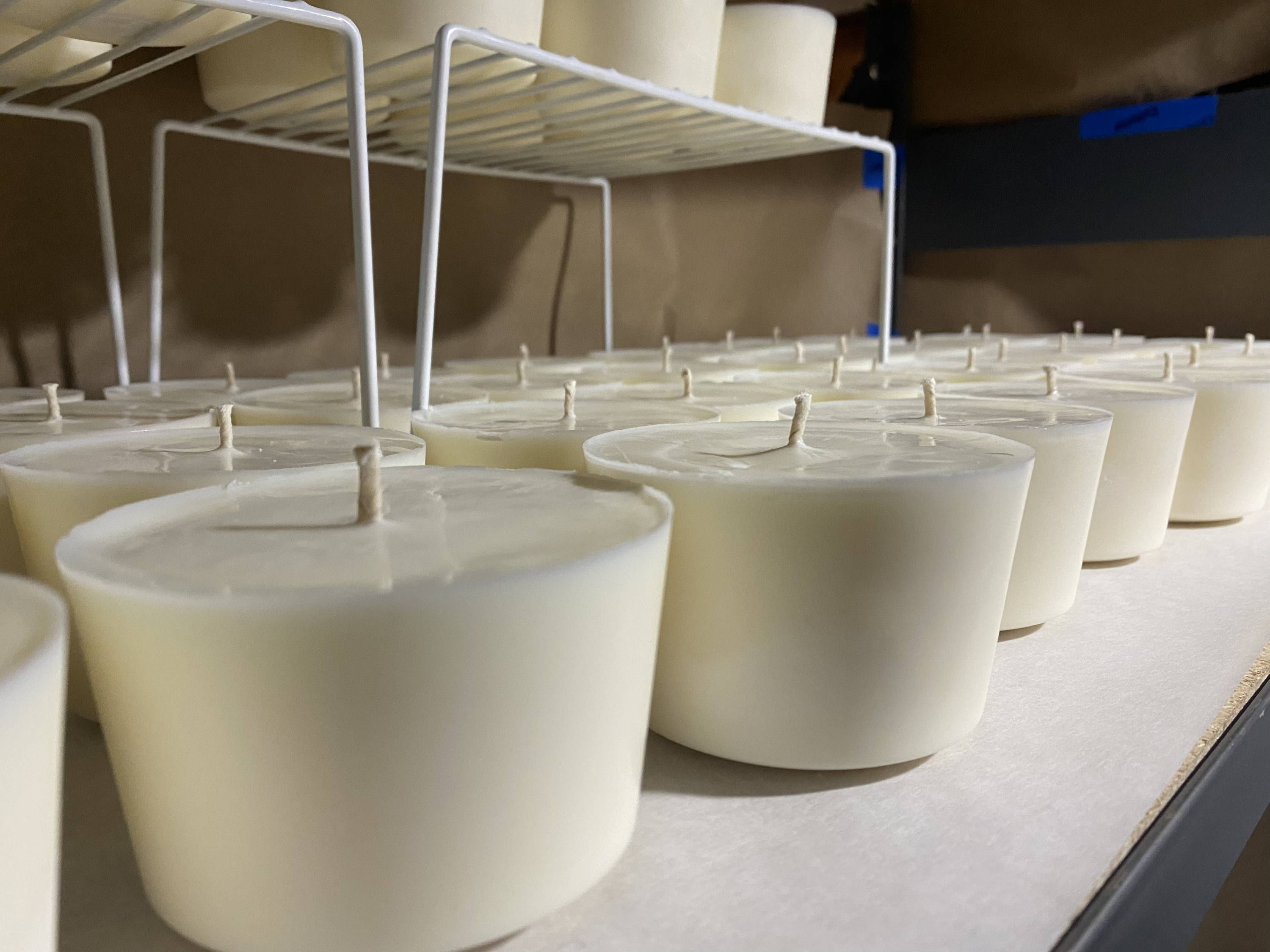 1.6.22
After months of testing dozens of waxes and different scents, production of our wax refills has finally begun! Moving forward with 100% soy wax, non-toxic fragrances, and organic cotton wicks. We are starting production of our Unscented refills first, and will then move on to production of our three scented refills!

12.18.21
Began production of the ceramic part of our jars! So exciting! Stay tuned for more updates.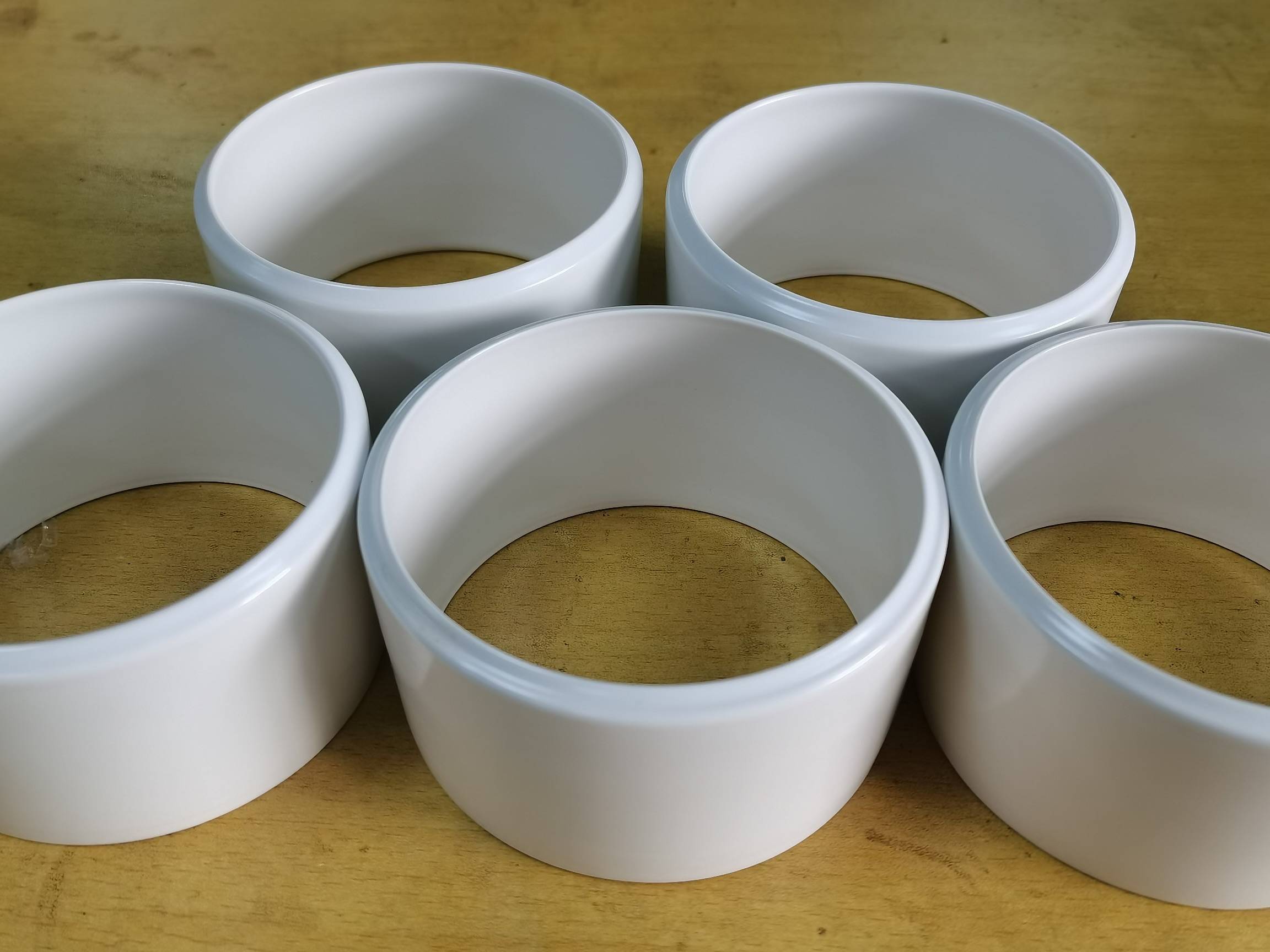 12.4.21
All orders of the Holiday IOU have been assembled, packaged, and sent out! If you ordered one, and don't receive it by 12.10, please email me at nate@arbormade.co

11.28.21
Our main focus this month was to get our scent load perfectly balanced. After many different tests, we're so happy with how each of these scents smell. We wish you could smell them through the screen :)

11.19.21
Thanks again for pre-ordering! We'll plan on keeping you updated via email and this tracker as our production progresses! If you have any questions at all, feel free to email me at nate@arbormade.co.