Mellow Breeze
Notes include: sea salt, lemon, orange, jasmine, violet, and cedarwood
🌊 Description
Watching as the waves crash gently upon the shore, you feel the clean, crisp air lightly mist your face. A rejuvenating mix of citrus and ozone, this scent brings brightness and peace to any room.
Ingredients

🕯️ 100% natural soy wax
🍃 Vegan
❣️ Non-toxic & phthalate-free
🐰 Cruelty-free

7.1 oz candle (burn time up to 35 hours)
Regular price
$18
Sale price
$18
Unit price
per
Sale
Sold out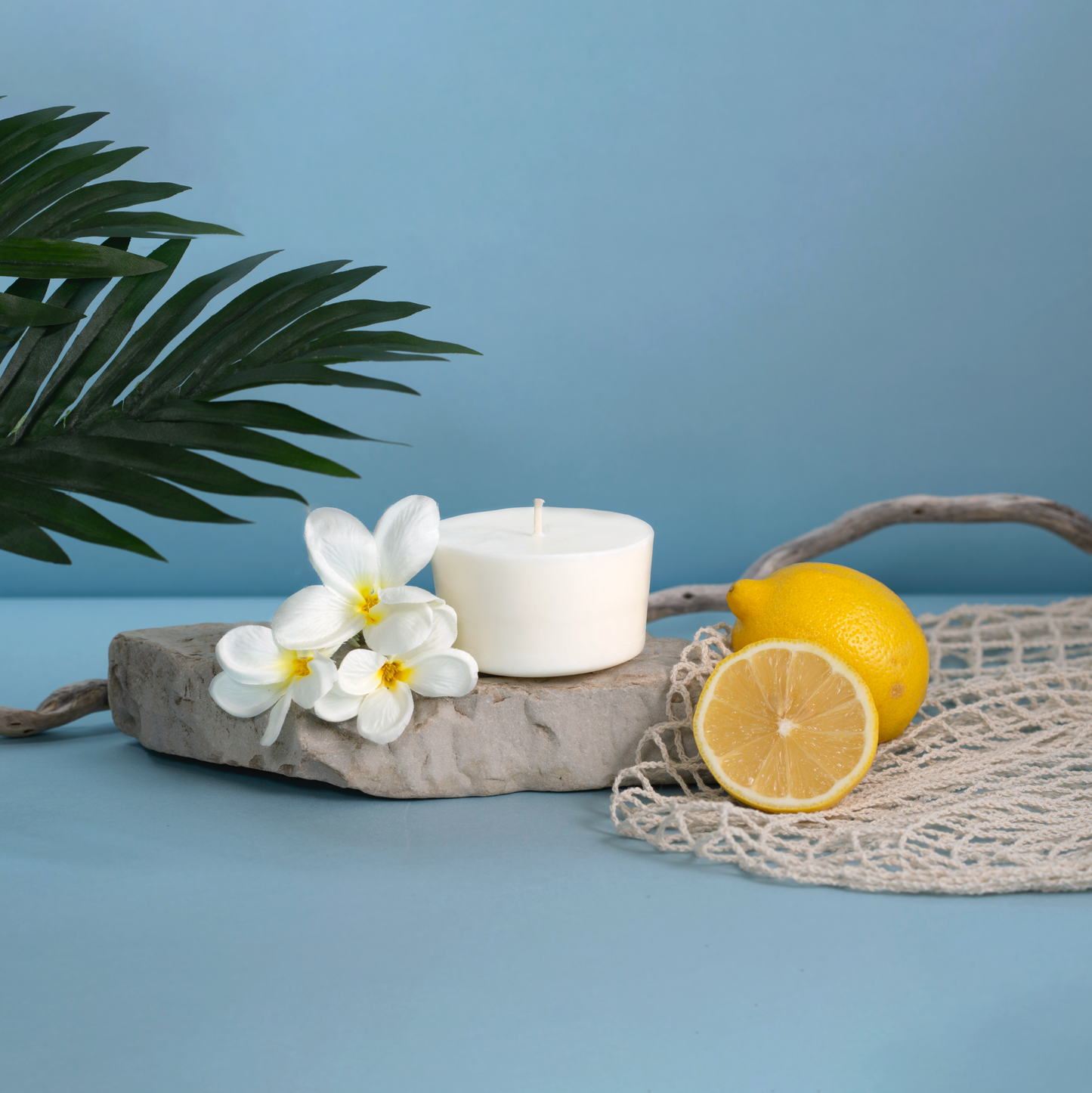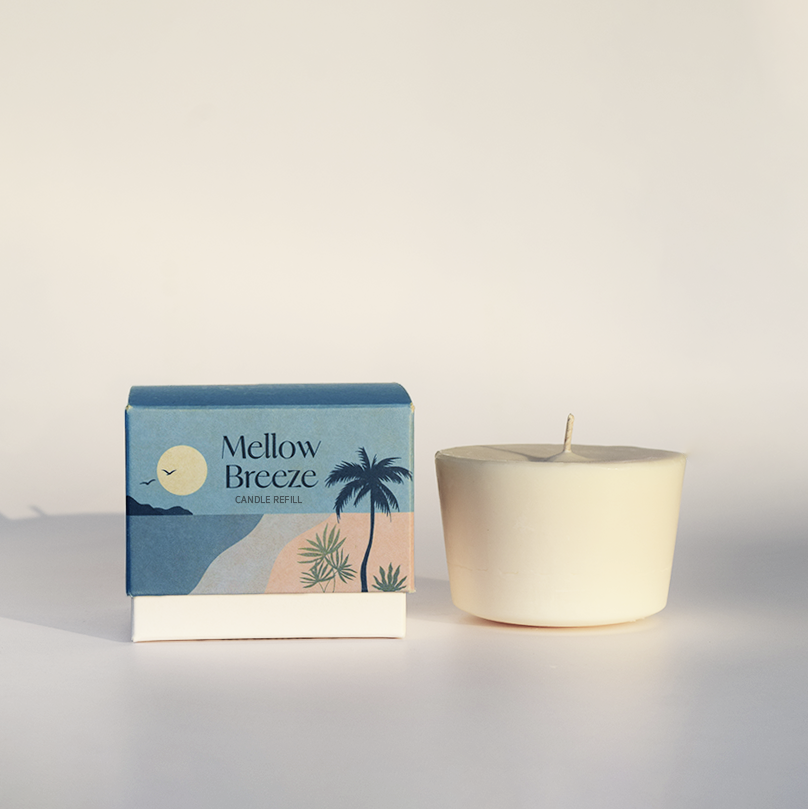 I LOVE this scent!
This scent is literally the greatest thing ever! It not only smells good out of the box, but it makes the entire room smell amazing!
If "summer season" was put into a candle…
If "summer season" could be in a candle, then it would be this candle. This scent is light, refreshing, and reminds me of summer time
Super Fresh Scent
I get why this has been a staple scent from the start. It's so fresh and clean. Great in the spring/summer, but I also like using it any day I want to put a pep in my step to be productive.
Feeling Calm & Content
A calming scent. It reminds me of spring time.
Clean spring scent
I really enjoyed this scent. It's very clean smelling without being overly lemon pungent. Reminds me of spring days.
Charitable Impact 🤝🏻 🌍 ❤️
For every purchase of our Mellow Breeze candle refill, we donate to a nonprofit that protects ocean life, Ocean Conservancy.
Learn more
How It Works
STEP 1: Light the candle like normal.
STEP 2: When ready, pop out leftover wax.
STEP 3: Insert a new refill, and repeat!
Shop all scents:
Regular price

Sale price

$18

Unit price

per

Regular price

Sale price

$18

Unit price

per

Regular price

Sale price

$18

Unit price

per

Regular price

Sale price

$18

Unit price

per

Regular price

Sale price

$18

Unit price

per

Regular price

$18

Sale price

$18

Unit price

per