Top Essentials Bundle
Regular price
Sale price
$128
Unit price
per
Sale
Sold out
Value of $134
The Top Essentials Bundle includes a reusable candle jar, jar cleaner, matches, and our four best selling candle scents:
🌊 Mellow Breeze: sea salt, lemon, orange, jasmine, violet, and cedarwood
🏝 Palmera Oasis: freesia, orange, sea salt, light musk, amber, and tonka bean

⛅ Vanilla Colada: vanilla, coconut, sugar, buttercream, and sandalwood
🌲 Spiced Timber: teakwood, amber, sandalwood, tobacco leaf, cloves, ginger, and peppercorn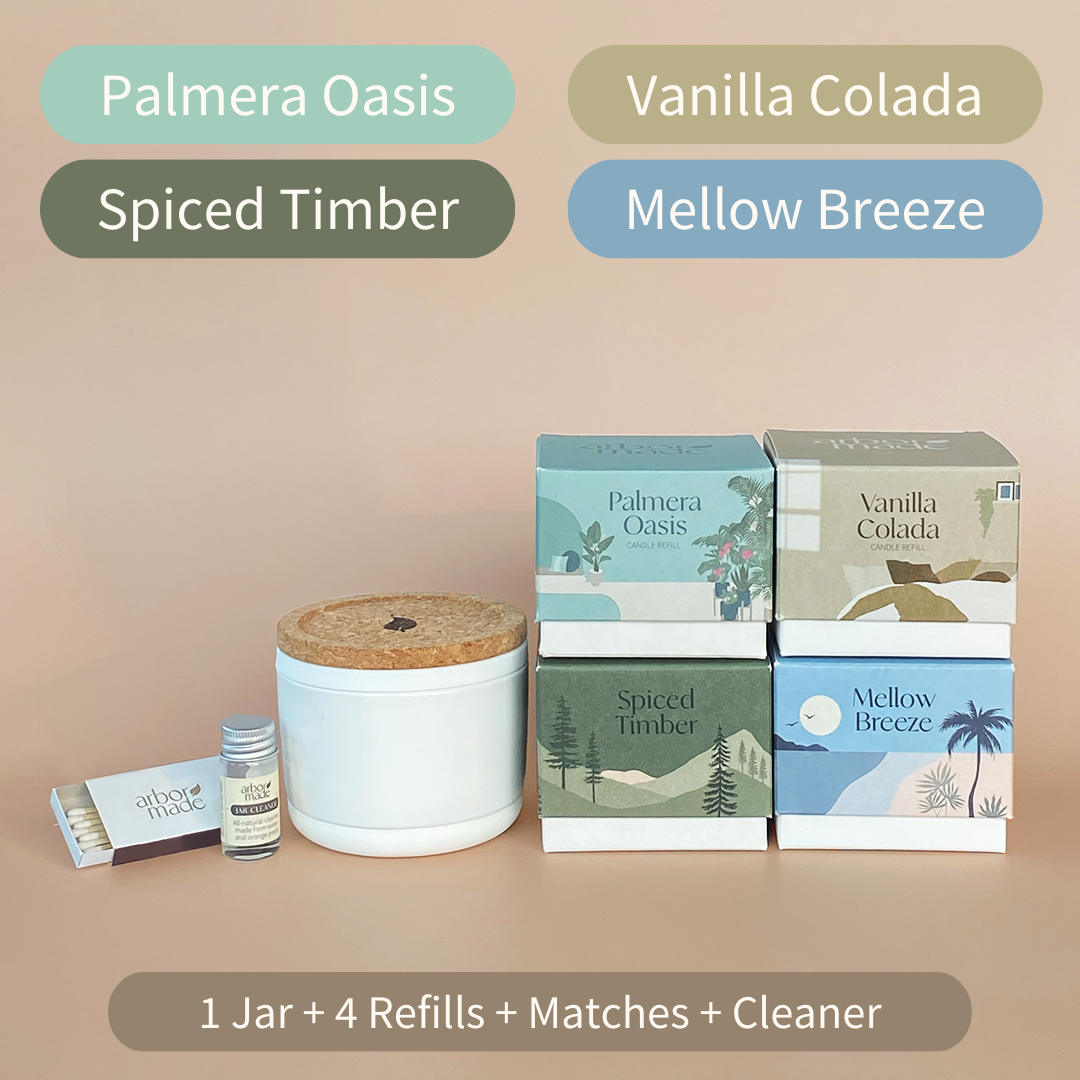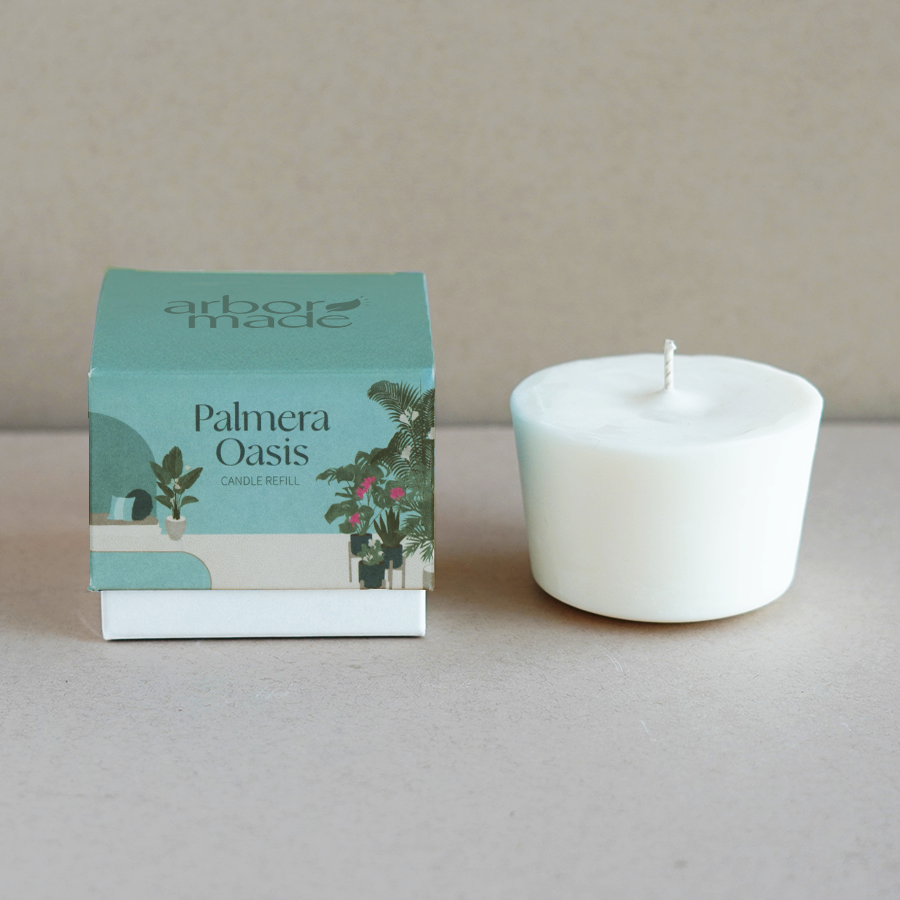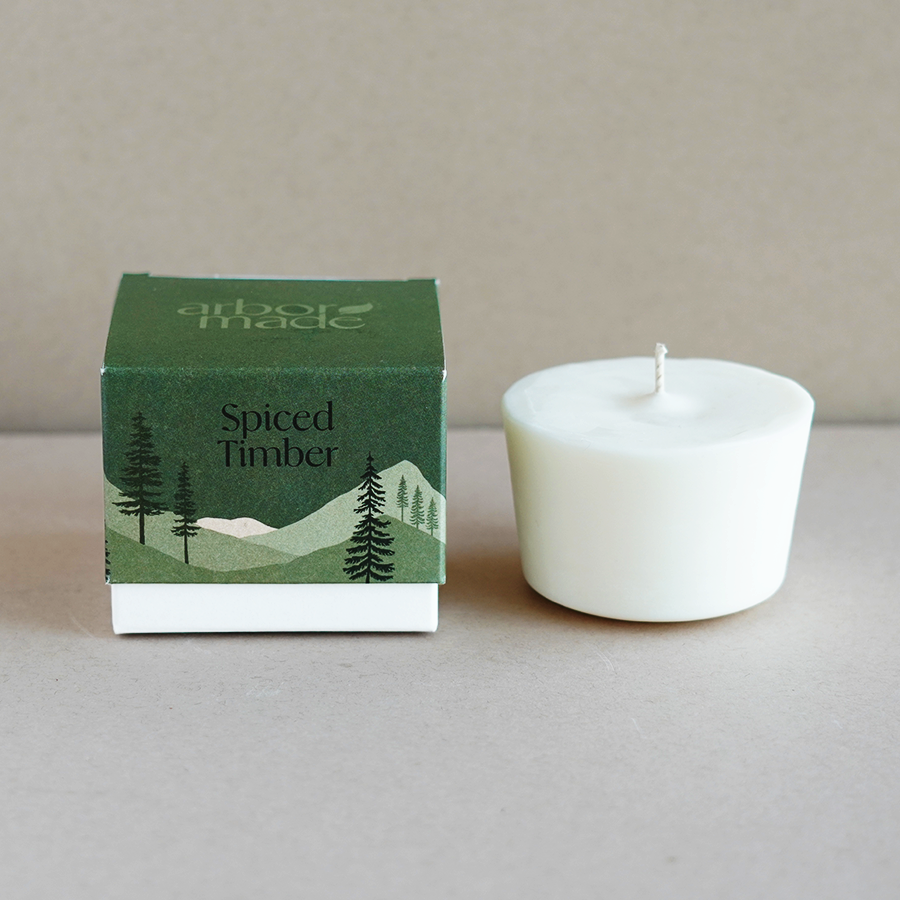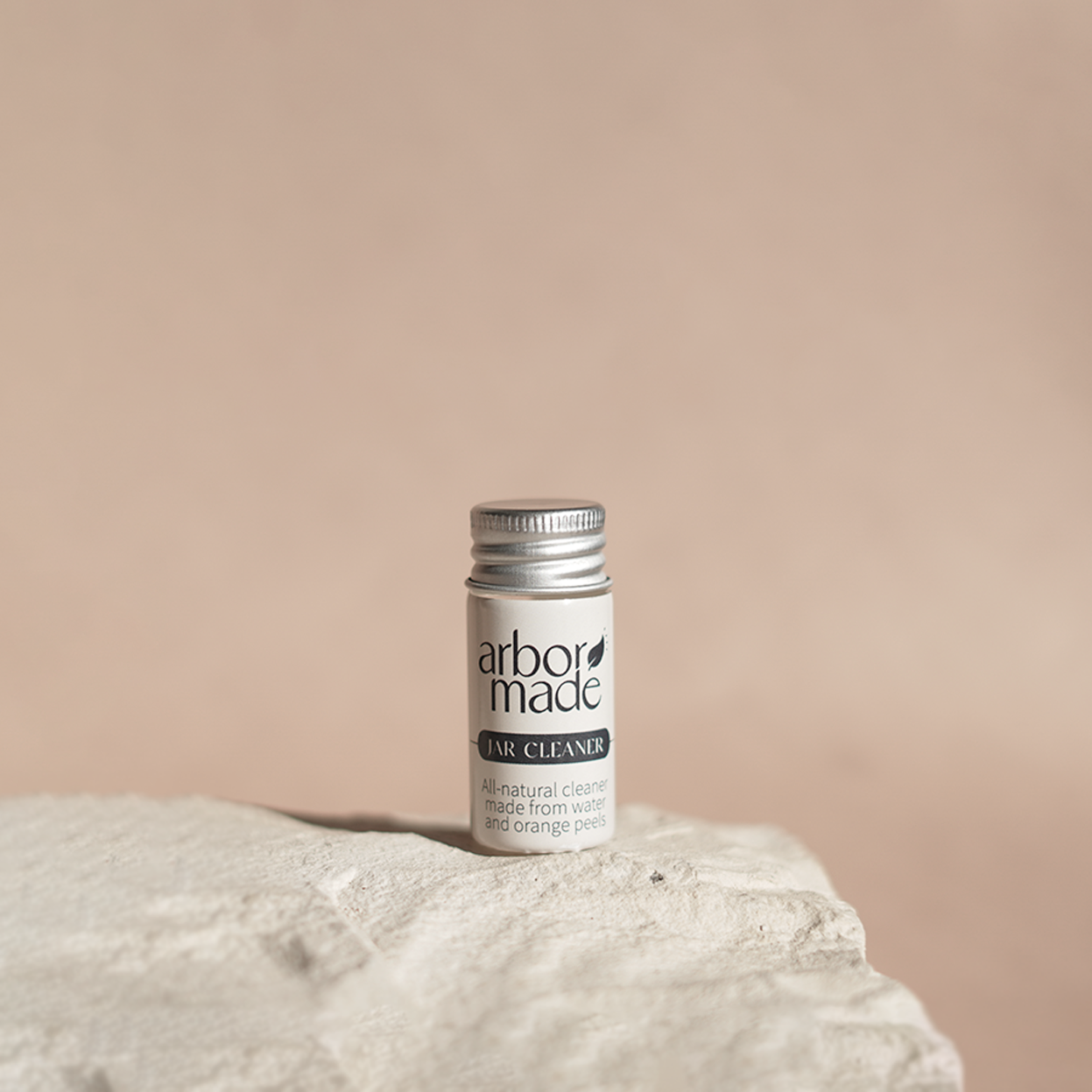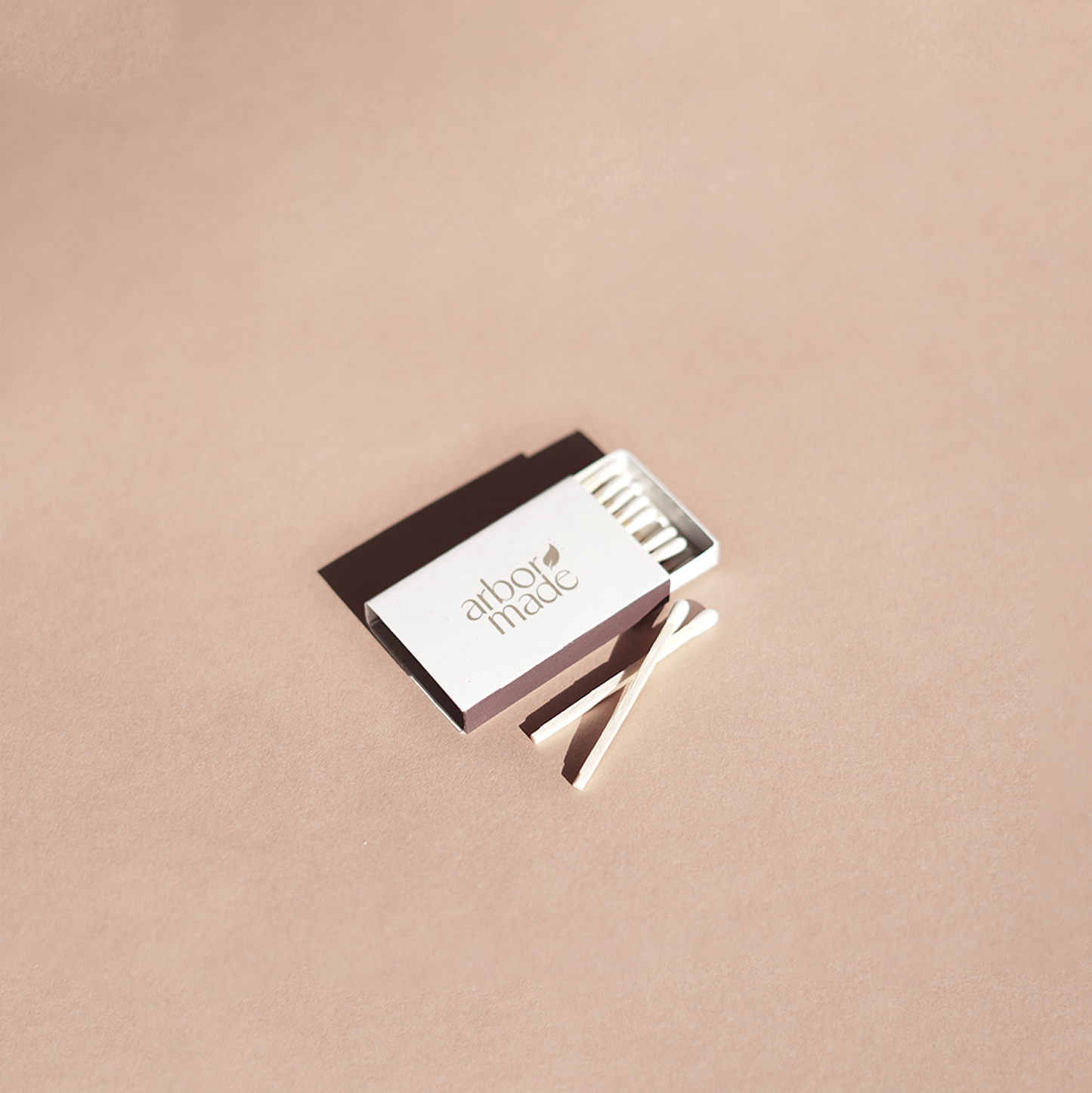 Collapsible content
Overview

The first of its kind, our patented Refillable Candle Jar makes it easy for you to push up on the flexible base to *pop* out the leftover wax! Instead of throwing away your used jars, or spending hours trying to upcycle them, just slide one of our custom Candle Refills right in -- and light it like normal!
What's Included?

1 Reusable Candle Jar
4 Candle Refills
1 Jar Cleaner
1 Candle Matchbox
Candle Ingredients

🕯️ 100% natural soy wax
🌱 Organic cotton wick
❣️ Non-toxic & phthalate-free
🍃 Vegan
🐶 Pet friendly
🐰 Cruelty-free

7.1 oz candle
Burn time up to 35 hours
Sustainability

📦 Carbon-neutral shipping
📦 Plastic-free packaging

In partnership with 1% for the Planet, we donate a percentage of all sales to environmental nonprofits. Learn more.
STEP 1: Light the candle like normal.
STEP 2: When ready, pop out leftover wax.
STEP 3: Insert a new refill, and repeat!
Well worth it for candle lovers!
I ordered this kit to give these candles a go and I'm very happy with my experience so far! It truly works as advertised. I've always loved candles but was conflicted using them due to the fumes, all the jars I would have to throw away, etc.. I tried humidifiers and scented oils which worked fine, but it wasn't the same as a good ole candle. I'm so glad I found these!
The scents are great, but not overpowering. I just switched to my 2nd one and changing them out was a piece of cake. I will definitely be ordering more refills. If you want a more sustainable way to consume candles, I highly recommend giving this a try!
So many compliments!
I love being able to create our own box of refills with scents both my husband and I can enjoy! The candle looks good on any table and I regularly receive compliments about how great our home smells when it is lit!
LOVE IT
Amazing scents and super easy to pop out the old wax and pop a new one in!
REFRESHING
Beautiful candle, love the sustainability and refreshing scents!
Wonderfully made candles
Love the candles and I'm looking forward to more scent options in the future!