Reusable Candle Jar*
The first of its kind, our patent pending refillable candle jar makes it easy for you to push up on the flexible base to *pop* out the leftover wax! Instead of throwing away your used candle jars or spending hours trying to upcycle them, now you can just reuse the jar and slide one of our custom wax refills right in. From there, just light it like normal!
Regular price
$48
Sale price
$42
Unit price
per
Sale
Sold out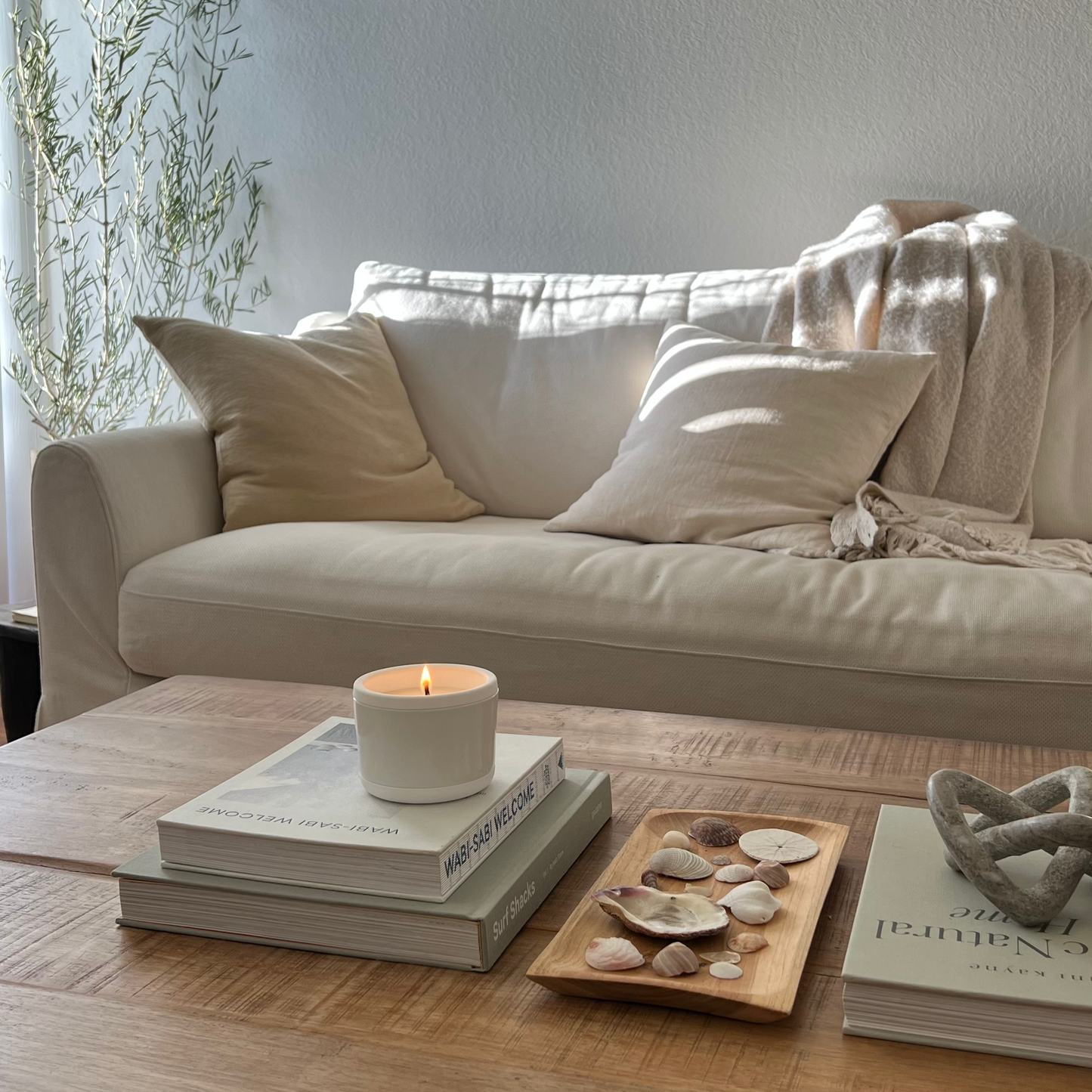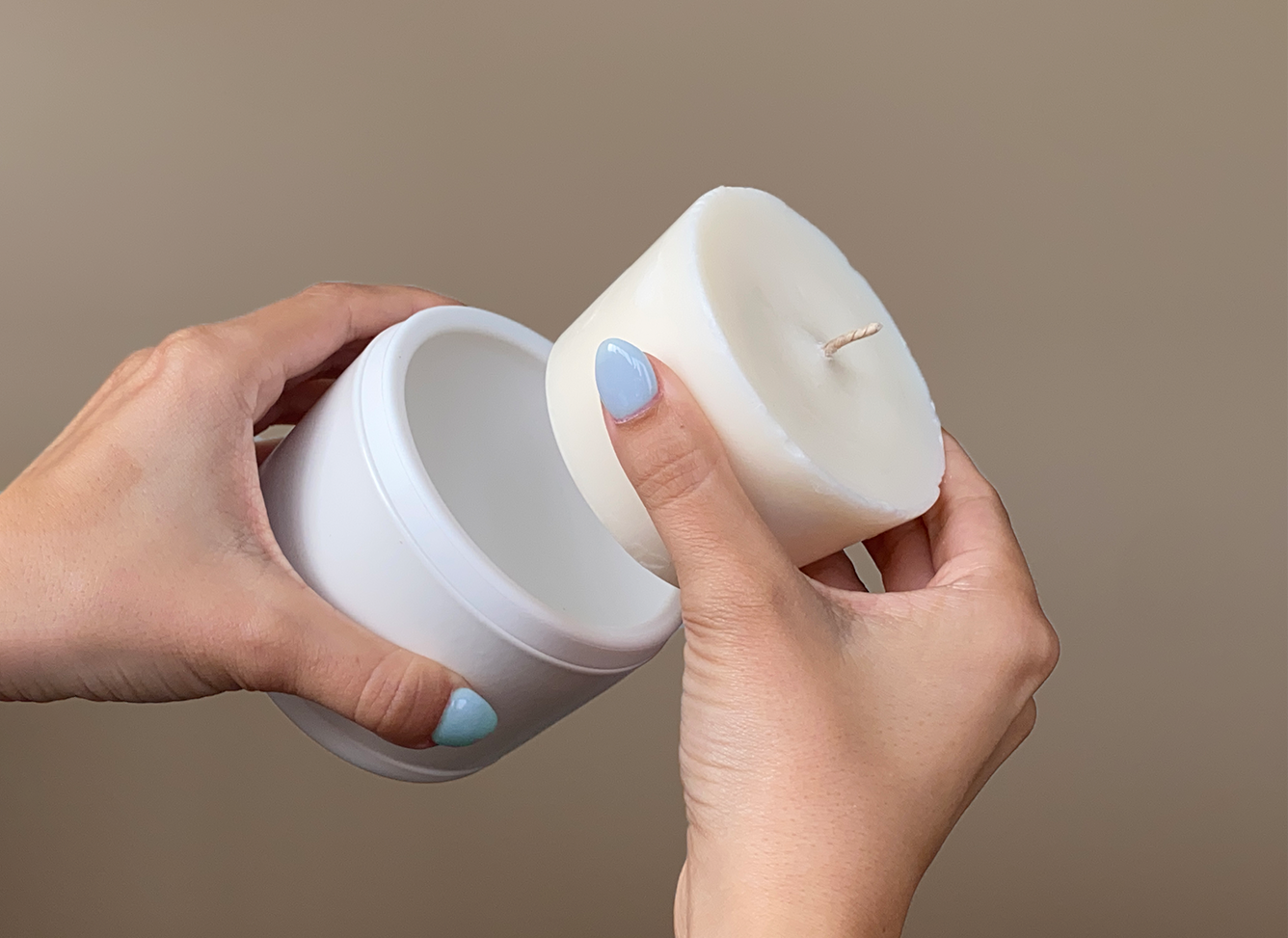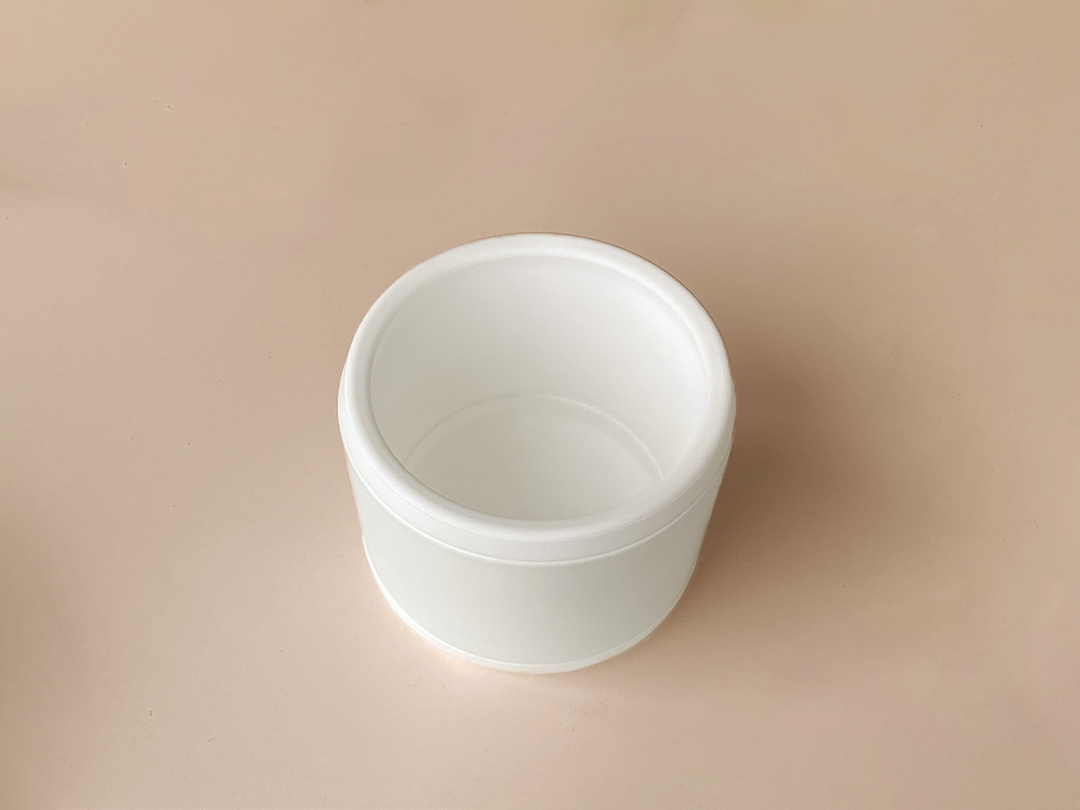 How It Works
STEP 1: Light the candle like normal.
STEP 2: When ready, pop out leftover wax.
STEP 3: Insert a new refill, and repeat!
Perfect size! Super easy...
Perfect size! Super easy to remove old wax and place in new!
No clean up!
The wax popped out exactly as advertised! I love having a container that doesn't require any messy clean up to use again. We are done with glass! Have you considered making the containers in other colors too?
Great product
Such a great idea and product. It's easy to use and the design is minimalist and sleek.
Excellent!!
Absolutely adore that this is a sustainable candle jar!! It's so easy to pop the refills in and pop them out when it's finished. Genius idea and wonderful execution!
Perfect
What can I say. Best idea for a candle ever.